today's made by me
I used a wedding dress that I found at goodwill to make these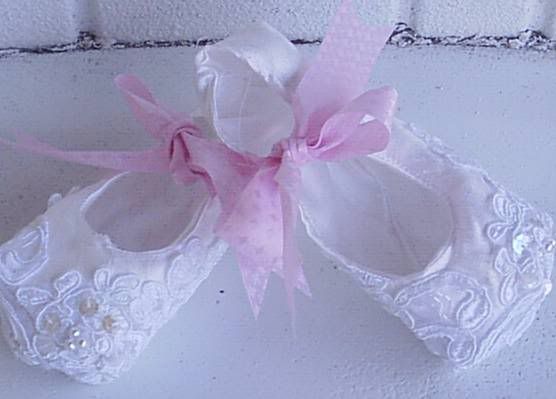 Its funny when you are younger you really don't appreciate the time you can spend with your siblings, I MISS MY SISTERS. I have been reading their blogs. I want to be there having fun on the allotment with them.I think maybe it's the time of year, it's cold here... way to cold to be out digging that's for sure.
Our dad had such a green thumb that if he planted wellie boots they would have sprouted roots and grown.If he was still alive I know for sure that he would have that allotment in shape in record time. all planted in neat rows.
I started a new slipcover today I don't have pictures today, but I will show you some tomorrow
I have had some emails asking about slipcovers I will be offering some for sale in the next few days.
sharing a picture of miss Izzy she is wearing an outfit that I had knitted