today's made by me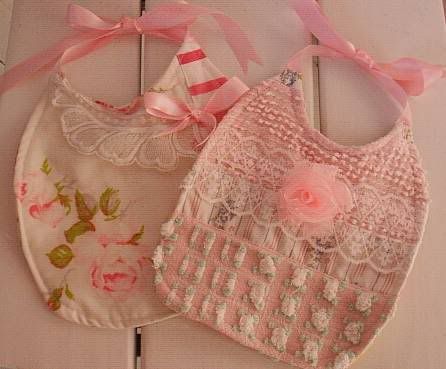 My camper like almost everything in my life is a WIP.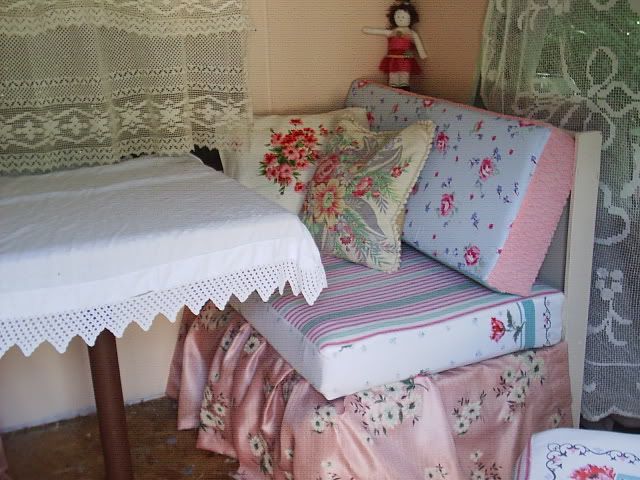 Just when I think its finished it....I come up with a better plan for storage.I use the camper to travel to shows, so I need to be able to pack it with goodies, and still have room to live in it while I'm at the show.
I had Mike rip out the toilet and shower, most shows have both of these, and it gave me more room for stock.
I made slip covers for the seats from a vintage table cloth and pink vintage chenille,the pillows are all really gorgeous 1940s soft cottons and the windows have vintage lace curtains, I even added drippy shabby chic style chandeliers.Its my little shabby cottage paradise when I'm at shows.I plan to paint the outside of it too, right now its white with a pink stripe.I did add little shutters. I made them from those black plant trays you get from the nursery. I glued them to on with clear silicone it works really well.
Mike also raised the bed so now I can hang my baby jackets on rails under the bed, its awesome they don't get all creased up being stuffed in bins. I will add more photos of that in a later post.
Now I can see everything.
I have also been collecting vintage suitcases to use as both storage and display.they look so cute in my booth and set up is so much easier.I will share photos of the shows as I do them
I found a lovely site with gypsy caravans makes me think of Johnny Depp in chocolat.....that sets my mind off on a whole other tangent,oh it don't take much. I think I might buy another camper and redo it for sale. I wonder if I could make a business from that.
I love doing it.I could call them cottage campers what do you think
post a comment to let me know
there will be lots of updates on the camper as work progresses